Luminosity Beach Festival 2023!
Every year Luminosity Events welcomes thousands of trance lovers from all around the globe for the annual Luminosity Beach Festival. After an incredible edition in June 2022, we can now announce that we will be back in 2023 from Thursday June 22 till Sunday June 25!
Tickets for the 2023 edition are available now!
Since its humble beginnings in 2007, Luminosity Events has set itself on the map as a pure trance and exotic getaway for music lovers in the region and those adventurous enough to look further than the standard large-scale festivals in Europe.
Make sure to get them here!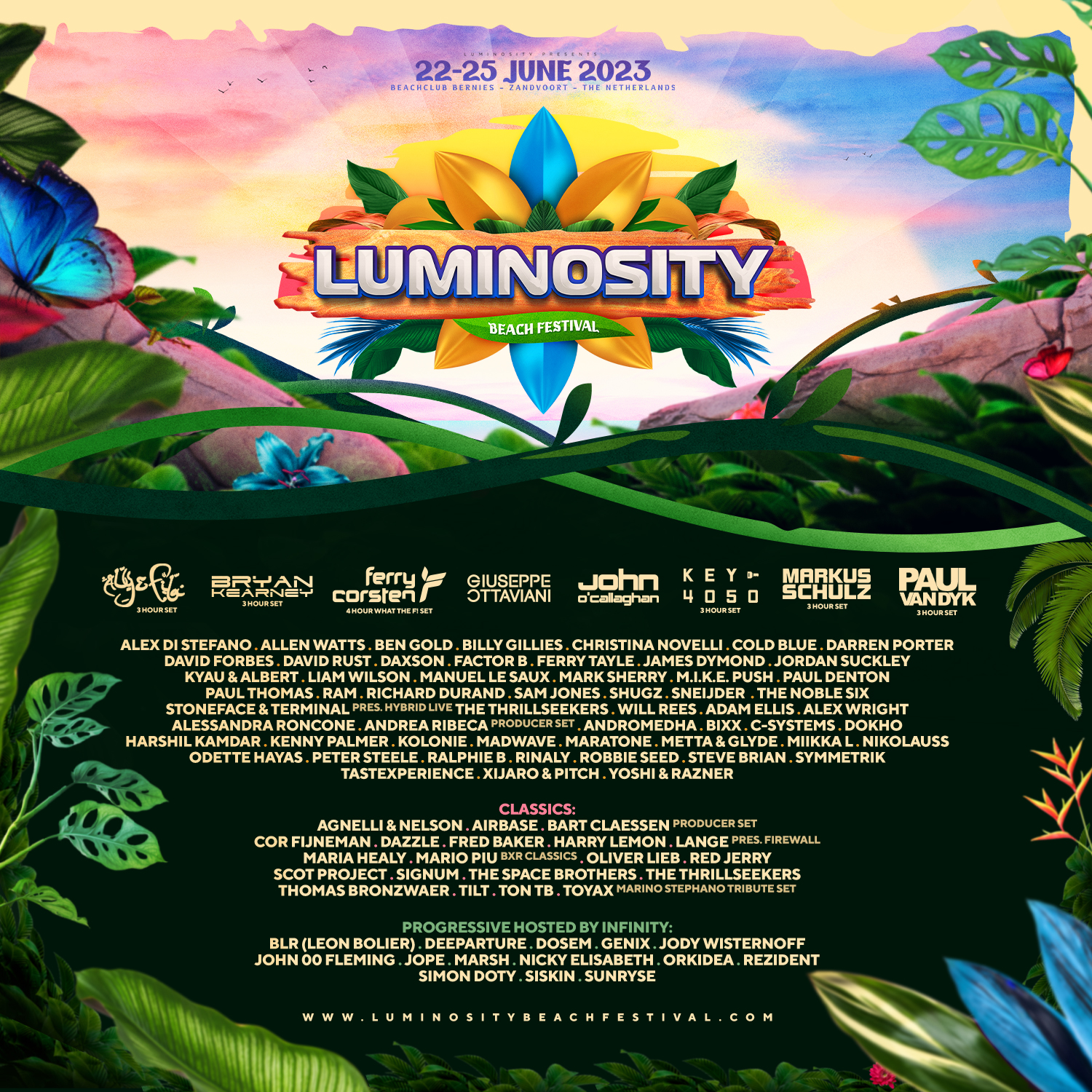 We hope to see you all there!
Comments
comments