Due to unforeseen circumstances, we are moving the Luminosity At The Beach event from Saturday 6th August to Saturday 23rd July. We understand that this is not an ideal situation for some of you, so we want to apologize for any inconvenience this may cause. The other option was to cancel this year's edition, but we've had to deal with enough canceled events in the last years, so we hope that you can still be there to party with us, but now 2 weeks earlier! 

We're super excited that we can announce another extended set from Markus Schulz! Markus will be back at Beachclub Fuel in Bloemendaal with a special 5 hour In Search Of Sunrise set! Non other than Jerome Isma-Ae will open the event, so make sure to be on time and join us at the beach!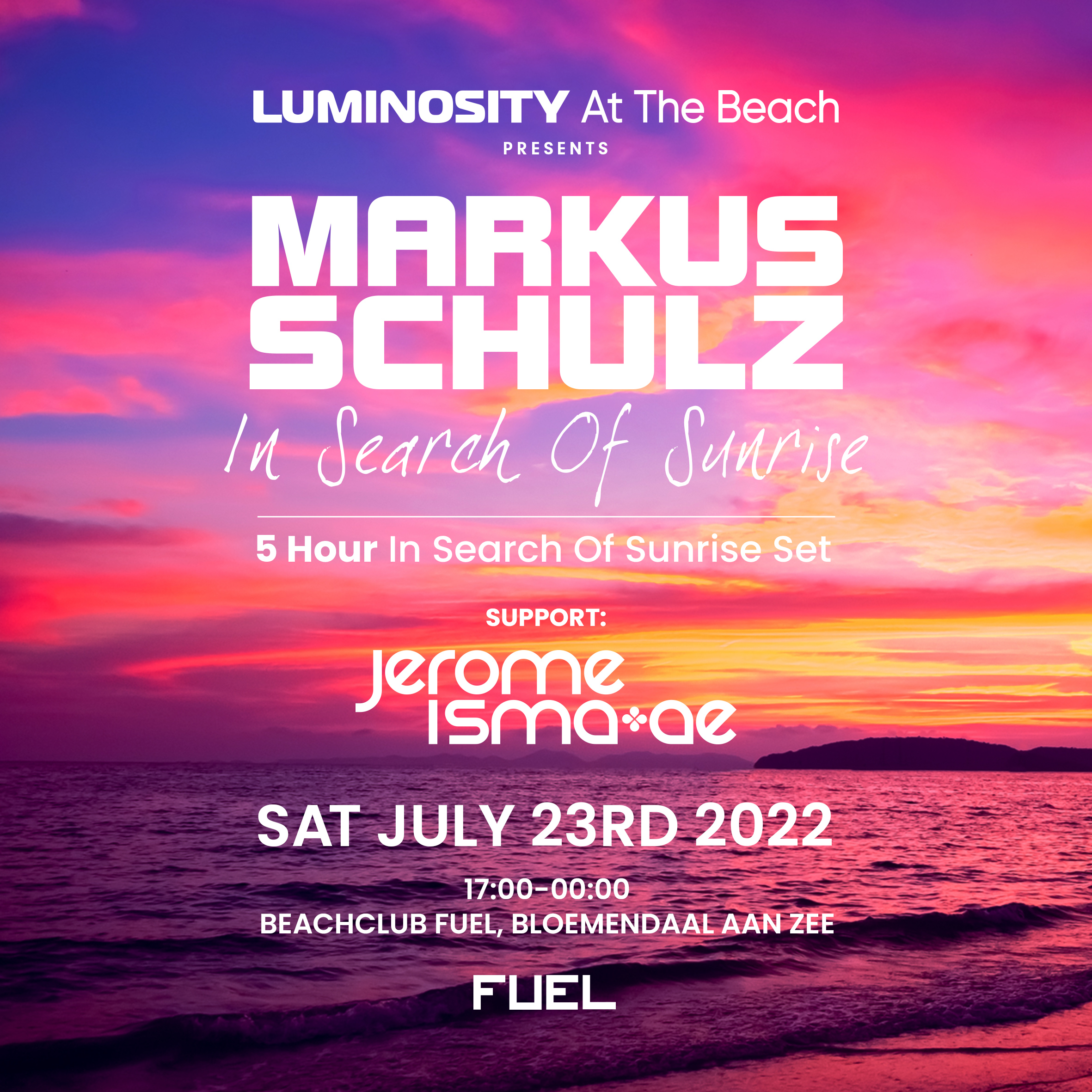 Since this is a a one day event instead of the 2 day event we had in previous years, all tickets bought previously for any other day of the cancelled weekender will be automatically available for Saturday 23rd July.
If this means you'll have too many tickets left from previous years you'll have 2 options – these are listed below;

1. You can exchange the amount of your "extra" ticket at the venue for drink tokens.
2. Refund – if you would like a refund we can transfer a refund after the event has taken place so that would be in August 2022.
If you already purchased a ticket for the previously announced 1 day event, you don't need to do anything!
If you want to request a voucher or a refund, you can do this via the website of our ticketpartner Paylogic.
Thank you all for your support and understanding! We hope to see you all at Beachclub Fuel in Bloemendaal on Saturday July 23!

No tickets yet? Get them now via www.luminosity-events.nl/tickets
We hope to see you all soon!


Comments
comments