On the peak of Christmas, we announced PHASE 2 line-up for the festival which brings together our big international #TranceFamily in the Netherlands for a heavenly "flight in the sky" under the trance sounds ♥
Also this time we have some exciting surprises like producer sets and longs classics, which we hope will make you as excited as us and you will join us in the summer!
The first two 3h extended sets are announced; a unique and rare 3 hour producer set by The Space Brothers and a 3 hour producer set by Gabriel & Dresden. Both to make their debut at Luminosity!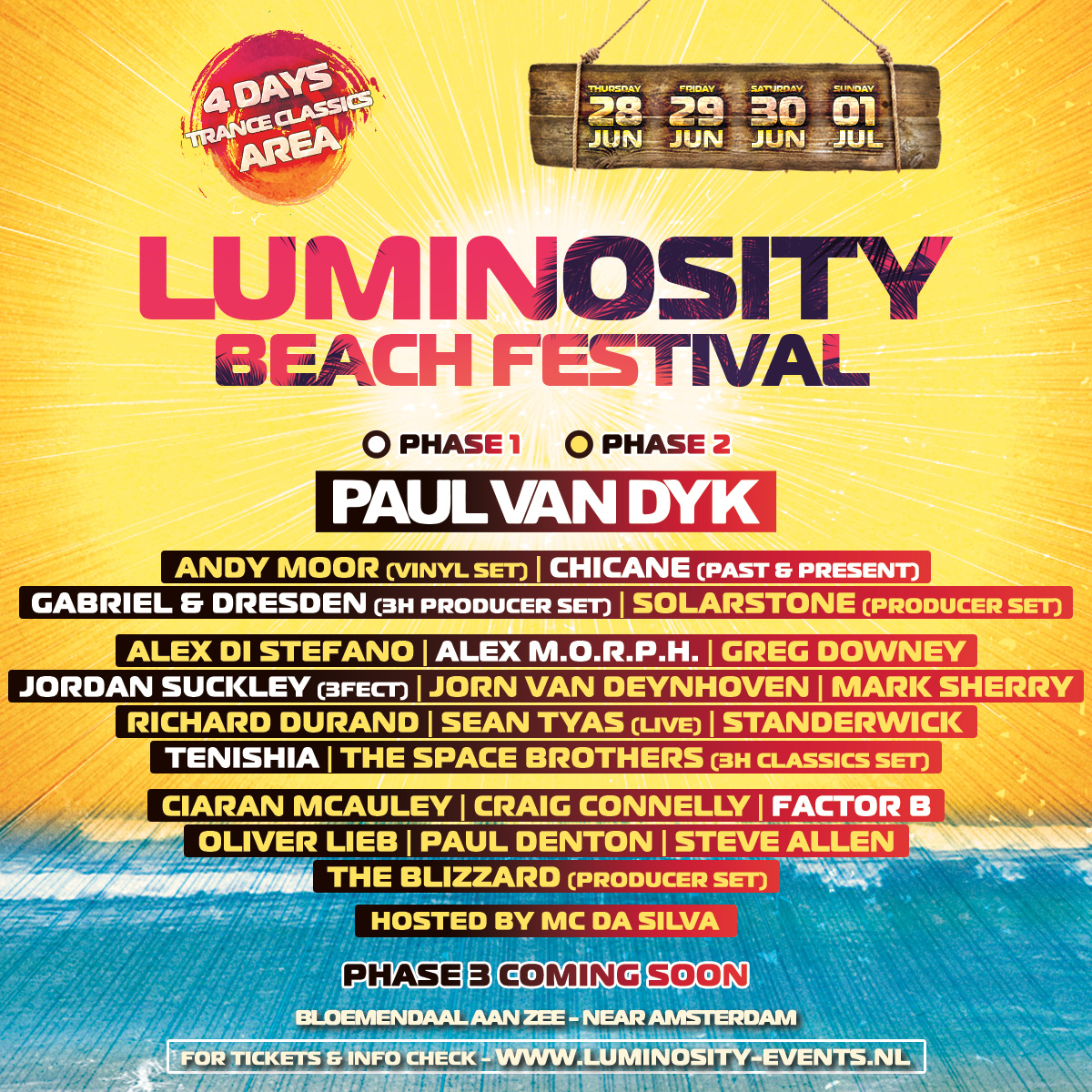 We are glad to see some of the most excited reactions from you on our facebook page:


More names are coming soon! Until then, may the TRANCE be with you :))))
Love,
Lumi team
Comments
comments