Some amazing news that's just in! We are proud to announce that Markus Schulz will return to Amsterdam and celebrate with all of us, that the Dutch nightlife is open again!

Luminosity Events will host a club night at Panama Amsterdam on Saturday July 3rd together with Markus Schulz and supporting acts (tba).  From 10 PM – 05 AM Club Panama will open it's doors for this very special event. Tickets are available now, and we're expecting to sell out, so make sure you get them ASAP!

There are still regular tickets available (early bird tickets sold out already!) for the special 5 hour "In Search Of Sunrise" set from Markus Schulz on Sunday July 4th at Beachclub Fuel in Bloemendaal Aan Zee. We can also confirm Ruben de Ronde as special guest for that event! We can't wait to see you at the beach! Be quick, since tickets are selling fast!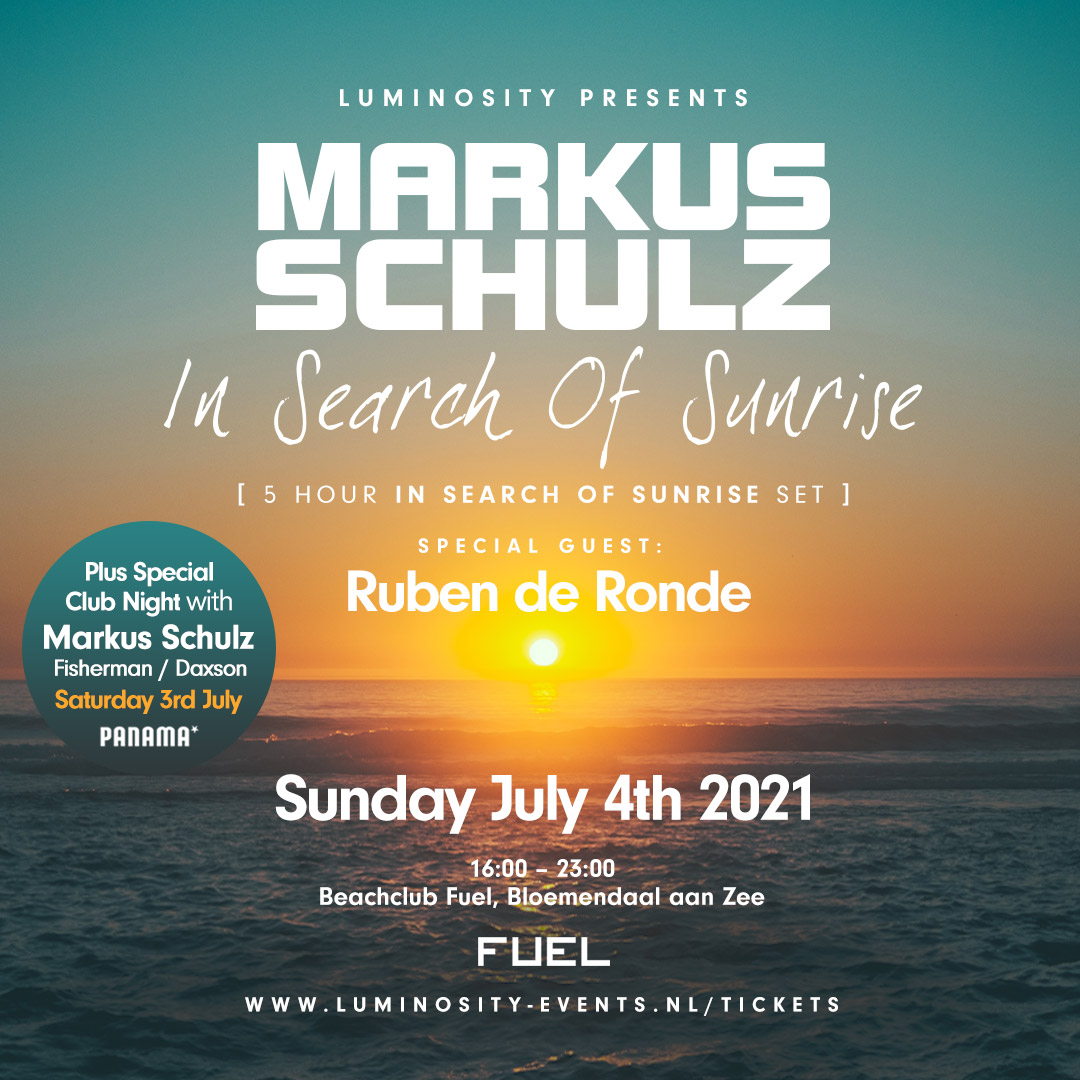 SATURDAY July 3rd: Markus Schulz and supporting acts (tba) at Club Panama, Amsterdam
SUNDAY July 4th: Markus Schulz 5 hour "In Search Of Sunrise" set at Beachclub Fuel, Bloemendaal Aan Zee. With special guest Ruben de Ronde.

Tickets: https://www.luminosity-events.nl/tickets
Comments
comments